At least eight people were injured after a rocket struck a residential building in a suburb of Kyiv early Friday as invading Russian forces closed in on Ukraine's capital, authorities said.
In a statement on his official Telegram account, Kyiv Mayor Vitaly Klitschko said ambulances were taking people to the hospital and that the preliminary number of wounded was three, including one in critical condition. But a later statement posted by Ukraine's State Emergency Service on its official Facebook account said eight people were injured, 20 were rescued and 150 were evacuated.
Footage posted on social media by both Klitschko and the State Emergency Service showed what was left of the high-rise apartment building at Koshytsa Street, which was still on fire and had blown-out windows. Firefighters were seen trying to extinguish the flames and rescue residents.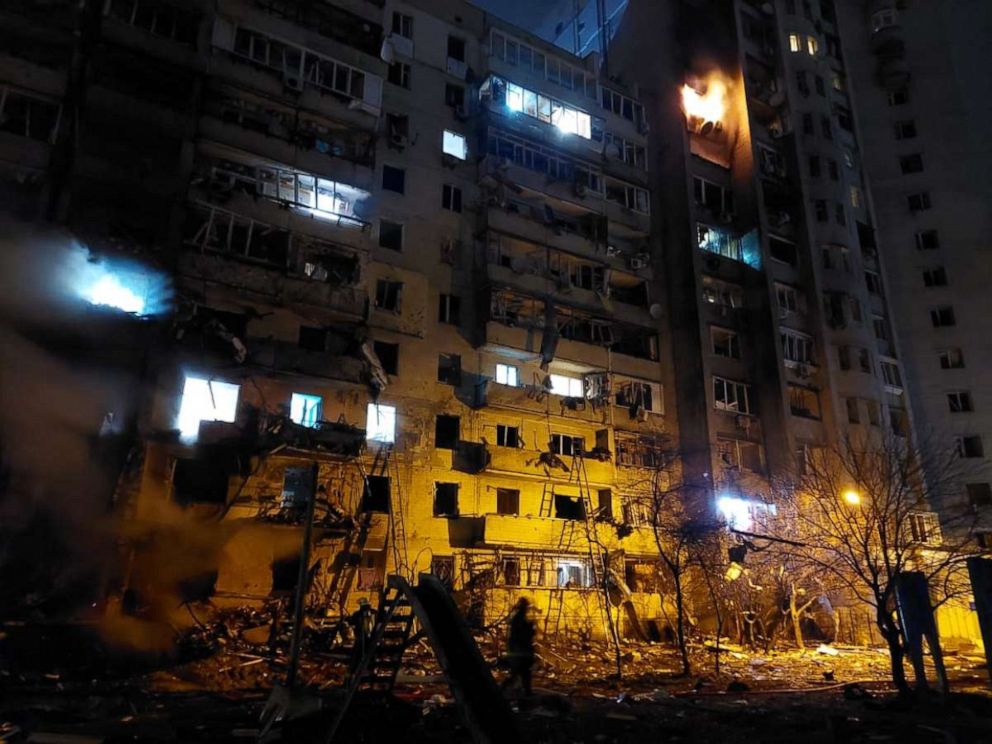 ABC News' team in Kyiv reported hearing air-raid sirens and explosions in the early morning hours.
Ukrainian President Volodymyr Zelenskyy warned in a televised address early Friday that Russian airstrikes "don't distinguish in which regions to act" and are attacking residential areas, including in the capital.
"They say they don't target civilian objects. That's not true," Zelenskyy said.
source: Abc news